The Next Generation of Textile Innovation: WDBSD TX – Textile Fibers Made from Beech Wood Revolutionize the Textile Industry.
Göppingen, August 9, 2023 – Mr. Peter Hauk MdL, Minister for Nutrition, Rural Affairs, and Consumer Protection in Baden-Württemberg, opened the first pilot plant for the production of textile fibers from beech wood.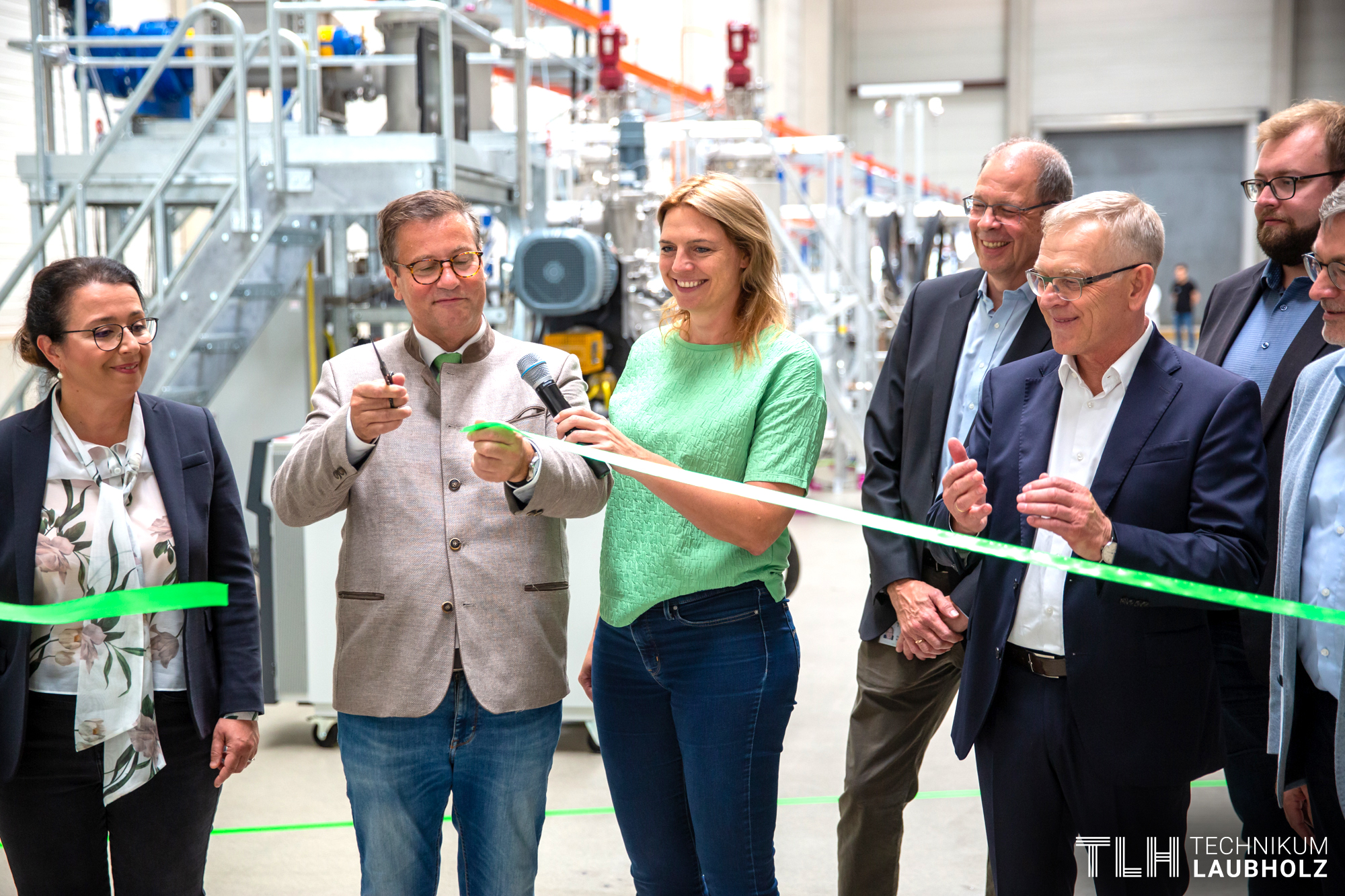 The ribbon was cut in a festive ceremony at the Technikum Laubholz (TLH) in Göppingen in the presence of political representatives, press, cooperation partners, city representatives, and the TLH management. The wet spinning plant has started its pilot production of high-performance fibers based on beech pulp.
In a novel, patented process, textile filaments of the high-performance fiber are obtained from beech pulp. The innovative use of the ionic solution as a solvent offers a toxicologically and ecologically safe and 100% recyclable alternative. The water required is recovered and reused. Thanks to efficient process control and solvent recycling systems, TLH ensures a closed raw material cycle without waste streams – a clear commitment to resource efficiency and sustainability. With this technology, the TLH sets a milestone for sustainable production processes and opens new horizons for the textile future.
The textile fiber WDBSD TX made from beech wood stands for innovation, environmental friendliness, and exceptional performance. It offers a wide range of applications: from technical textiles for the mobility industry to medical applications and hygiene articles to sought-after products in the apparel industry. Especially in the booming athleisure and sportswear market, these high -performance fibers can be not only a sustainable alternative but a high-performance option thanks to their high hydrophilicity, excellent strength, and outstanding wearing comfort.
You can download the press release and photos from the opening using the download button at the top.
Das Technikum Laubholz ist eine neue unabhängige außeruniversitäre Forschungseinrichtung. Wir entwickeln innovative und hochwertige Anwendungen für Laubholz. Differenzierung durch Innovation, Nachhaltigkeit, Individualisierung und Konzentration auf höchste Wertschöpfung.