KIckBio Workshop: Are you a Digital Twin?
Our second workshop on our EU-funded project KIckBio focusing on digital twin and simulation on May 3rd and 4th, 2023 followed up on our first successful workshop on nanocellulose.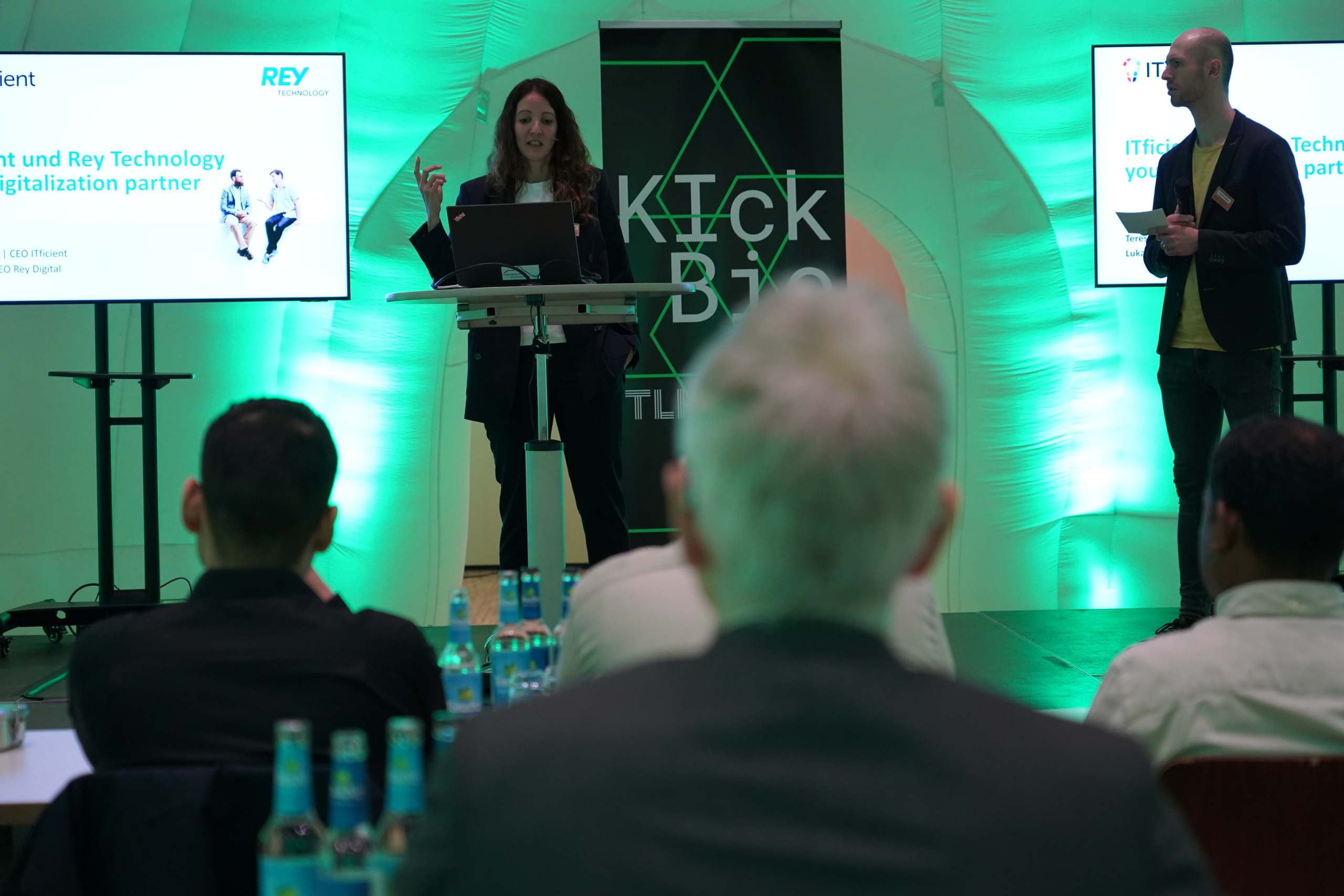 A digital twin is a virtual representation of a system or physical process. In the KIckBio project, the twin is based on a process simulation and is designed to produce the required output quality with the specified input parameters. The digital twin can simulate the production process in a matter of minutes and also provide insights into how it can be optimized compared to a real plant that has to go through an eight to ten hour process for each production run. In this project, the digital twin will also serve to increase the size of the training database for the artifical intelligence (AI) that will optimize the process.
During the two workshop days, the participants received an introduction to the subject of the digital twin and simulation as well as different insights into concrete practical cases. In addition to interesting presentations and exciting group discussions, the event offered room for intensive discussions with an intensive exchange between all participants.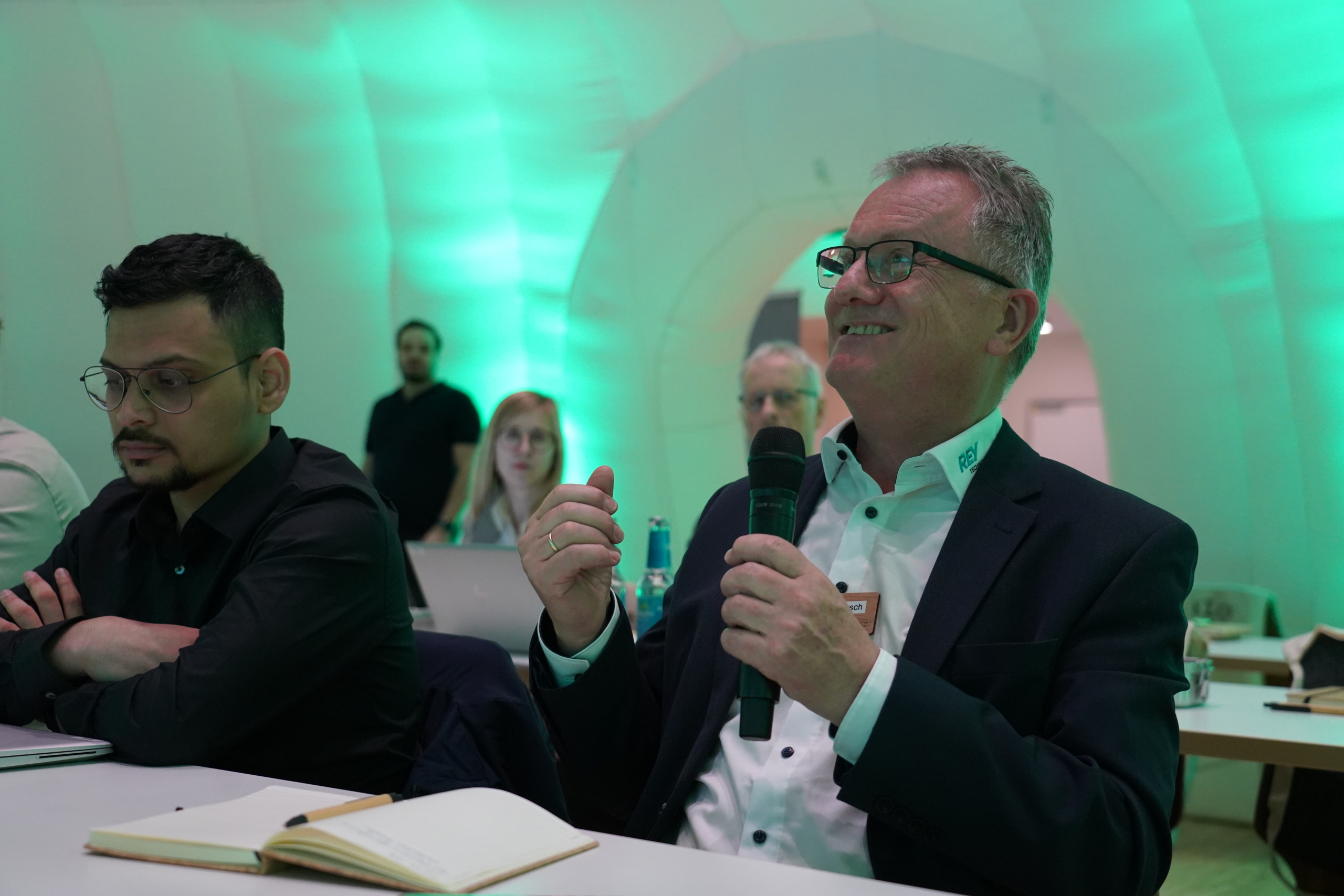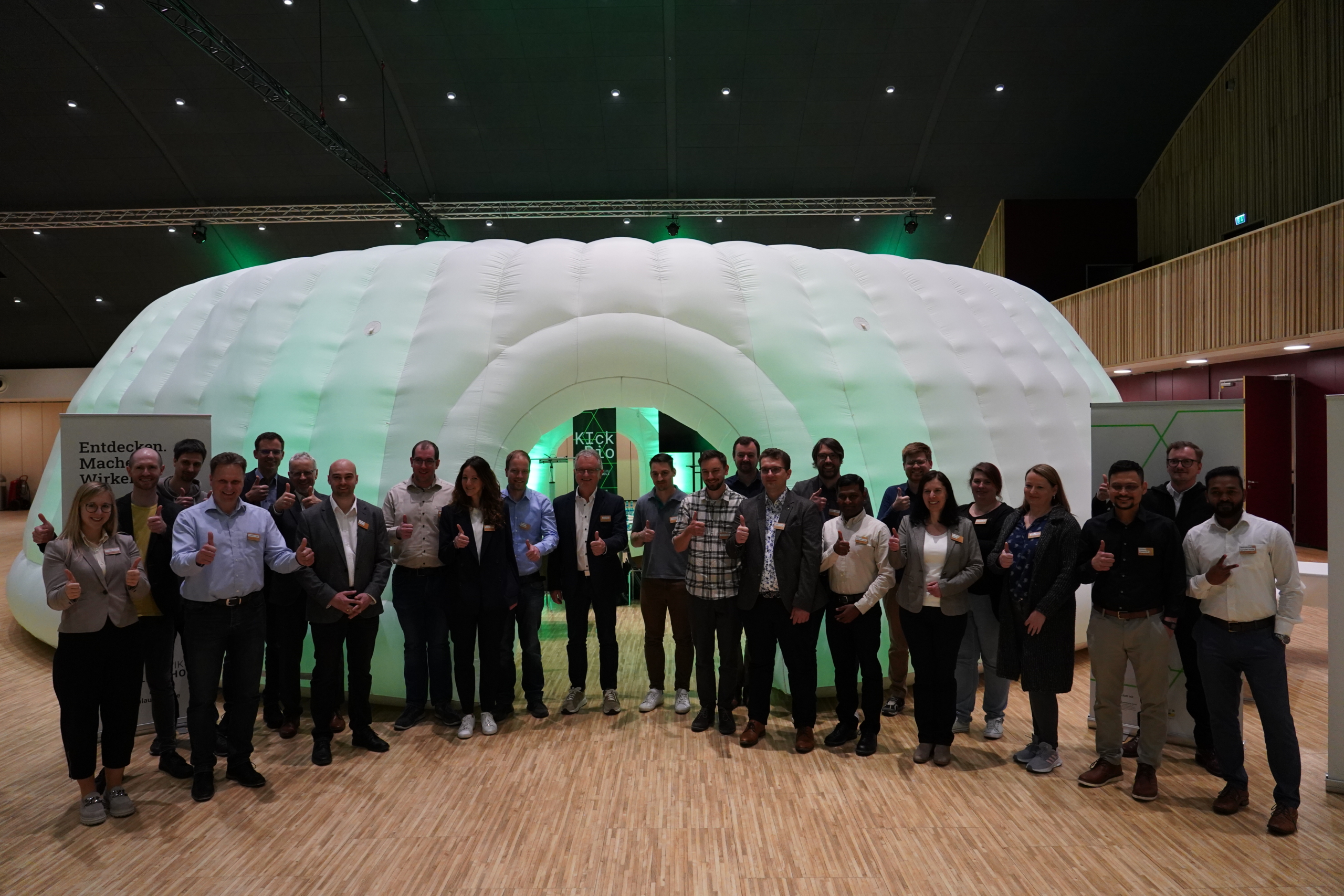 We record two very successful workshop days and would like to thank all speakers. We are already looking forward to the next and final workshop on the topic of "Artificial Intelligence" on July 19 and 20 in Göppingen-Eislingen.
We are pleased to be working on this project funded by our project sponsors ERDF (ERDF funds are part of the Union's response to the COVID-19 pandemic), the State of Baden-Württemberg and the European Union.
Das Technikum Laubholz ist eine neue unabhängige außeruniversitäre Forschungseinrichtung. Wir entwickeln innovative und hochwertige Anwendungen für Laubholz. Differenzierung durch Innovation, Nachhaltigkeit, Individualisierung und Konzentration auf höchste Wertschöpfung.