"We know that the world is a colorful place."
Should I apply to work at the Technikum Laubholz? What should I expect? And can I even measure up to the task? These are just a few of the questions you are probably asking yourself. But there's no need to worry: Katrin Himmel is Head of Human Resources at TLH and has been with us from the very beginning. In this interview, she talks about what distinguishes TLH as an employer and why career changers are always welcome.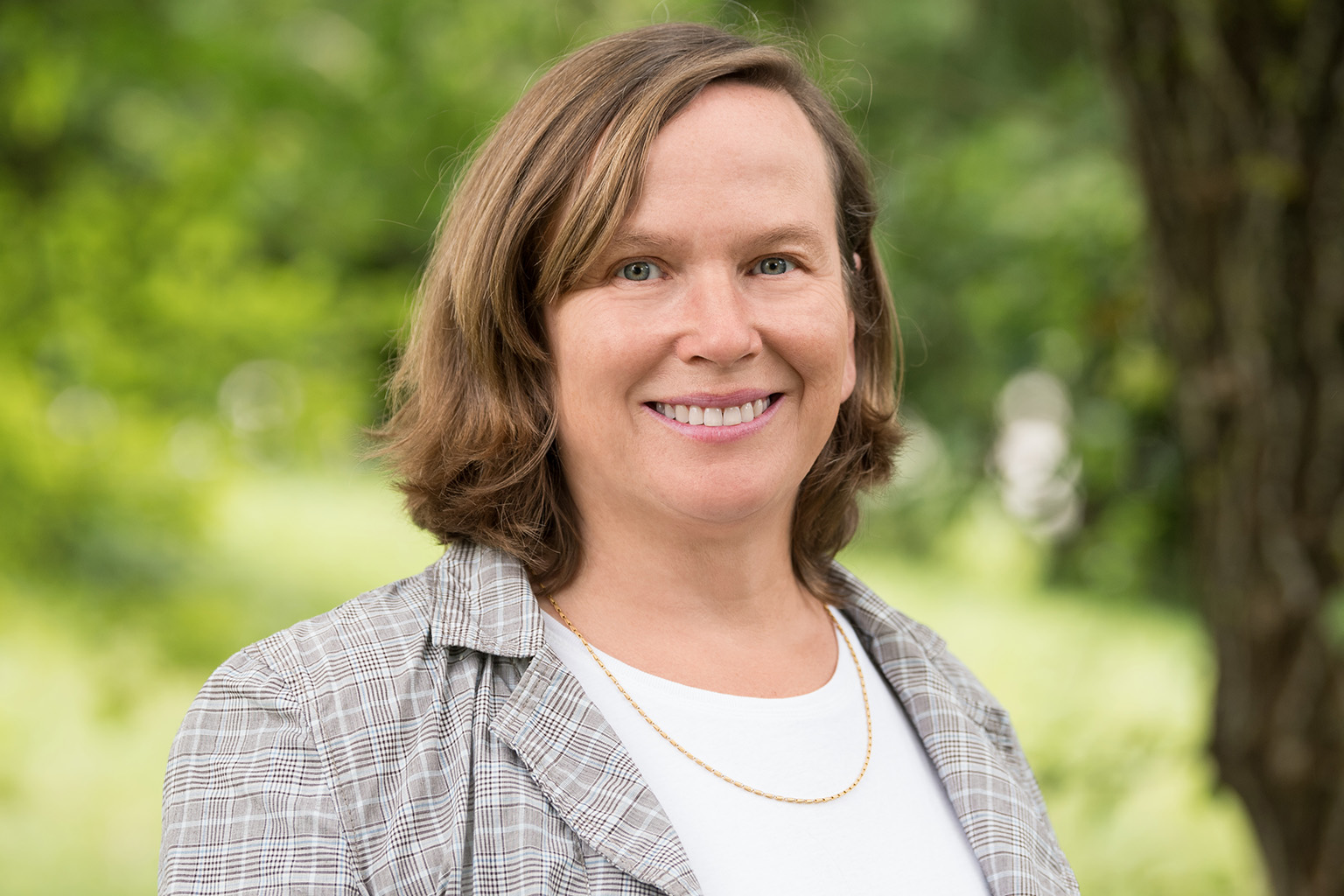 Hi Katrin, how would you describe THL to potential applicants in a few simple words?
Katrin Himmel: Technikum Laubholz is making the world healthier, greener and more sustainable. We do this by doing everything you can imagine with wood – apart from burning it or building furniture or houses with it. We focus on products we use in our everyday lives that can be made from hardwood.

If I decide to apply – what can I expect and how does the application process usually work?
First of all, applicants receive confirmation that their documents have been received and that all data protection regulations have been observed. Then the appropriate research department reviews the application with the HR department. Applicants who are a good fit don't have to wait long for an invitation to participate in an initial virtual interview with an HR representative and the supervisor from the appropriate specialist department. If the first interview is positive, a second in-person interview is conducted on site with a member of the Executive Board also present. If all parties are happy with the outcome, there is a third and final interview to discuss the specifics of the job offer.

Do you have any tips for applicants? For example, is there anything you pay particular attention to in the cover letter or CV? Or are you completely open, in that the application just has to arouse your interest?
Basically, we are completely open, but of course we are always happy when candidates present their abilities and interests clearly so that we fully understand their intention. We are not looking for incredibly creative applications or lengthy cover letters. We simply want to know what an applicant wants – and what they have to offer. That's what counts.

In other words, people can apply even if they don't match the job profile exactly?
Absolutely! We know that the world is a colorful place. And that's good! That's why we are glad to receive applications from people who are not necessarily a perfect match for the job description. The same applies to career changers: They are always welcome to apply. We do not care about background, age or other personal details. Everyone has the opportunity to become part of TLH.

Let's talk about values and work culture: What distinguishes TLH as an employer?
As a research institute, our work is interdisciplinary, and we engage in a lively exchange of ideas and incorporate methods and approaches from other fields. This enables us to find solutions or create new methods more quickly. As far as possible we also have an open-door policy in our offices, so that contact to colleagues is always maintained. I also like the fact that people at TLH also engage with their colleagues outside work.

What work arrangement does TLH offer its employees?
We have a matrix organization. This means that everyone can directly approach the person with the expertise they need to solve a particular problem. They don't have to run it by their immediate manager first. This innovative independent structure with a flat hierarchy promotes open exchange between the different departments and teams.
We also offer mobile working, flexible working hours, and a cooperative environment in which everyone can contribute freely and creatively.

And what does TLH expect from its employees?
It is important that they are self-confident and independent enough to work in this matrix organization. So employees must have the confidence to approach other people – internally or externally – on their own initiative and without constant consultation with their manager.


And finally a personal question: You were one of the very first employees at TLH. What made you decide to start working here?
I have already seen a lot in my professional career – in large corporations, medium-sized companies and software developers. But from the moment I heard about it, I found the TLH approach of starting something completely new from scratch exciting. And the combination of flexible work arrangements and the fact that we all want to make the world a better place mean that I cannot imagine anything more fulfilling than being part of this success story.

We are on the cutting-edge of research and are looking for motivated employees with inquiring minds who enjoy working in interdisciplinary teams.

Please send us your (unsolicited) application with your CV.